Short-Term Business Loans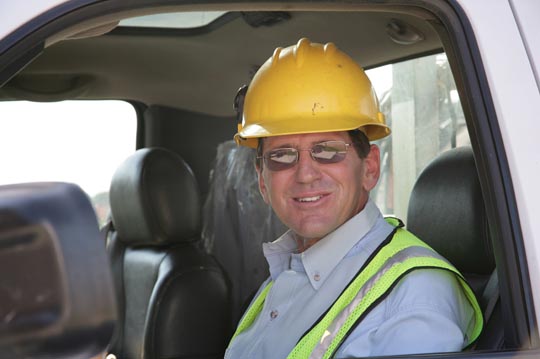 What is a Short-Term Business Loan?
Perfect for short-term business funding needs, short-term business loans provide an upfront lump sum of cash, to be paid back in installments over a 3 to 36-month term.
---

The total amount can range between $2,500-500,000. Some banks will offer this type of loan, but you can also find plenty of non-traditional lenders who may be more lenient when evaluating your application.
---
Short-term loans generally require daily, weekly or monthly payments. With that in mind, you borrow what you can realistically pay back in a short amount of time. If you're a business owner who expects borrowed funds to provide a quick return on investment, you could be a great candidate for short-term business loans.
How do short-term business loans work?

Speed is the essential theme of short-term business loans. You need cash quickly. You pay it back quickly.
With this kind of loan application, it's usually unnecessary to specify how you'll use the cash. Therefore, once you're approved, the lender will provide you with an upfront lump sum payment that you can use at your discretion. Unlike business lines of credit, however, short-term loans are not designed for flexibility of loan amount. You cannot repay a large chunk of it with the hope of avoiding interest payments or tapping into funds at a later time.
Most short-term business loans are repaid on a monthly schedule, but shorter options exist as well. In fact, many lenders would prefer daily or weekly installments. And if you're a relatively new company with a low credit score or insignificant credit history, lenders may require more frequent payments.
Why Should You Use Short-Term Business Loans?
Every business experiences cash flow gaps from time to time. Whether it's a seasonal downswing, a period of slow revenue, an unexpected emergency or a time to invest in growth opportunities, small businesses should take advantage of what's available.
---

Because short repayment is required, you should feel confident that you can make payments on a fairly tight schedule. If not, you run the risk of late fees, additional interest, or the need to finance one loan with another loan.
---
As mentioned, short-term business loans provide you with the entire loan amount upfront. Therefore, if you know you need a certain amount for a designated purpose, a short-term loan is the perfect solution. However, if you know you need funds, but you're less clear on how much and when, consider an alternative like a business line of credit.
When to use short-term loans
Use a short-term business loan to cover repairs, technology upgrades, inventory, bills, payroll, project start-ups, supplies and other expenses that require a significant but modest amount of cash.
When not to use short-term loans
If, however, you're looking to buy real estate, expand to new locations, or purchase very expensive equipment, it would make more sense to apply for a traditional long-term bank loan first. If you qualify, you'll get a bigger loan with lower interest rates that you can pay off over a longer period of time.
Short-Term Business Loans Rates and Terms
Assuming you can qualify for a short-term business loan, you'll most likely be concerned with 3 features: loan amount, interest rate, and repayment schedule.
As mentioned, most banks and online lender will offer an upfront lump sum payment in the range of $2,500-500,000. Of course, the more you get, the more risk to the bank. Therefore, you'll have to be a strong candidate with a long-established business and very good credit score to qualify for a higher amount within that range.
Interest rates usually begin at 8%, but they can climb all the way to 99%, depending on loan amount, repayment schedule, credit score and other variables.
Repayment intervals vary between lenders, but expect to have to make a payment on either a monthly, weekly, or even daily schedule. Term length can range from 3-36 months. The shorter the length of your term, the larger your interval payments will be.
How to Qualify for a Short-Term Business Loan
Applying for a short-term business loan will require some paperwork, even if it pales in comparison to the amount needed for a traditional loan application. Be prepared to show personal identification, proof of an active bank account, tax returns, proof of business ownership, and statements showing your financial transactions.
---
Most banks that offer short-term business loans will want to see that you've been in business for at least 2 years and that you have a credit score of at least 600. But if you don't meet these standards, fear not. There's an abundance of non-traditional lenders competing to get you started with a short-term loan. Generally, these lenders will be more accepting of lower credit scores and less established time in business. Their leniency will come at a cost increase, but at least you have options.
---
Credit scores are essentially an indicator of how likely you are to pay off a loan. Non-traditional lenders will generally want to see a credit score of 550, and they may ask to see both your personal and business credit. If you represent a risk to them, they may require you to put up collateral in the form of vehicles, real estate or accounts receivable. If collateral is required, be very certain that you can pay off the loan. While short-term business loans are great financial tools, they're not worth losing your car or home!
Don't suffer through another slow business cycle. Don't wait to bridge your gaps in cash flow. Call Gateway Commercial Finance today! Our managing director can get you set up with a short-term business loan within 24 hours!